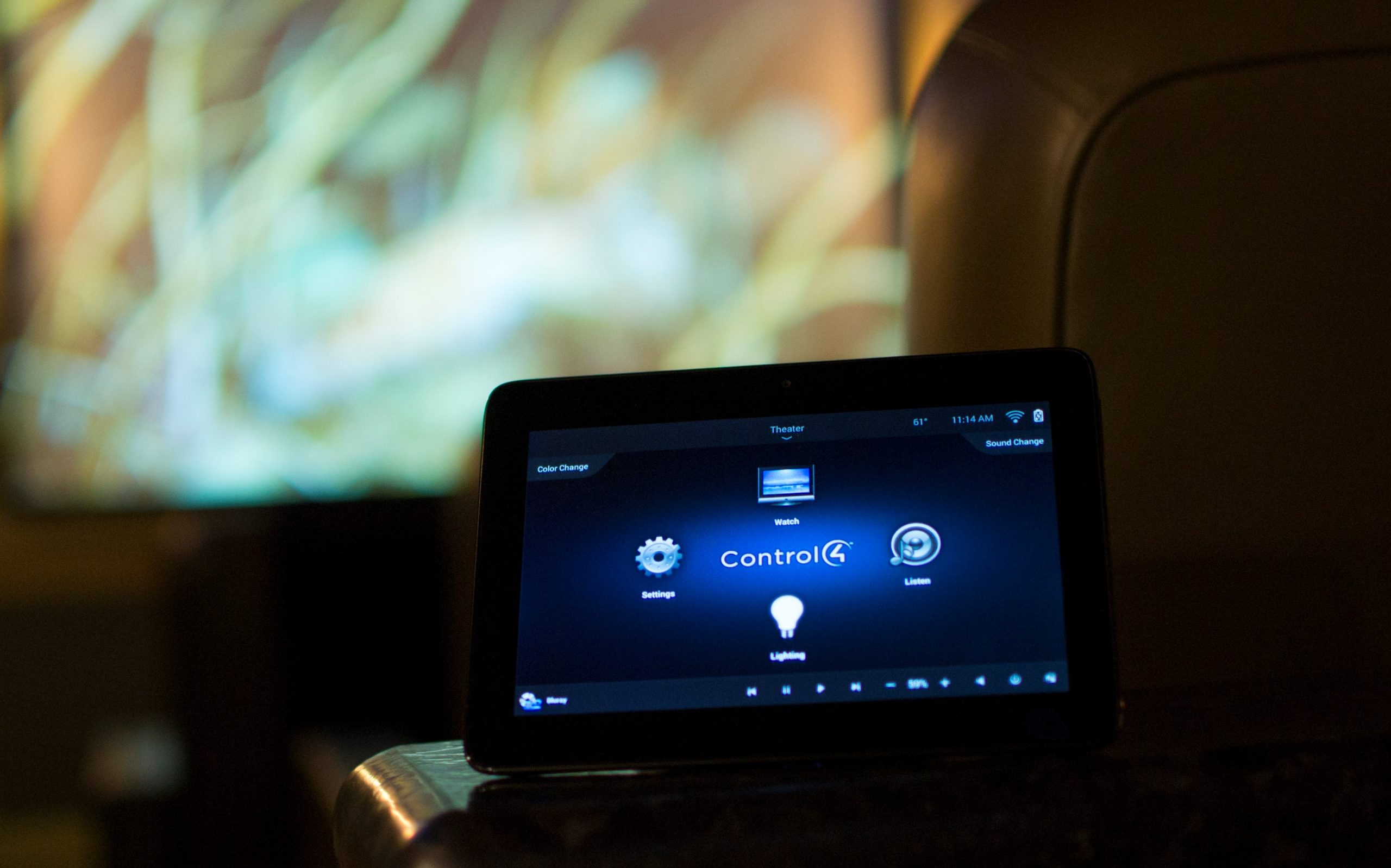 5 Benefits of Home Integration and Automation
March 9, 2016
Imagine a future where you can turn on your lawn sprinklers from your smartphone while on vacation; where your home automatically adjusts its temperature based on your habits; where you can close the curtains and start a movie from the same touch-screen control center. That's a smarter living experience, and it's actually available today. Following are just a few of the many benefits of home integration and automation.
1) Simplify
Custom built to meet your specific needs, home integration and automation can simplify life. Automate functions like irrigation systems, lighting, heating and cooling; control your home from any room in the house or even remotely; have music set up to stream in certain rooms in the house. And control it all from one device.
2) Safety
Make your home even safer by integrating security into your home automation system and add automation to home functions to increase security. Get immediate notifications if there is an intruder. Access video of your home while traveling. Automate lighting so lights turn on at certain times of the day giving the appearance that the home is occupied even when it is not. Monitor for flooding or freezing pipes while your away.
3) Conserve Energy
Incorporating smart home technology into a new or existing structure makes it easier to reduce your energy consumption while enjoying modern conveniences. For example, if you have enough natural light coming in from your windows to your minimum illumination needs, your control system can automatically turn off or dim lights in the room. You can have the system programmed to turn appliances off automatically and automatically control climate systems.
4) Convenience
Say goodbye to all of those remote controls and control panels! With a central control system, you can manage all of your home's lighting, security, heating and cooling, irrigation and entertainment systems from your smartphone or a single control.
5) Remote Access
Whether you are in the basement of your home or in another state, you can control the systems in your house remotely. Say you have a contractor coming to your house but you'll be out of the country. You can give them temporary access to your home and then secure it as soon as they depart.
Interested in learning more? Click here to schedule a demo with Waara Technologies.