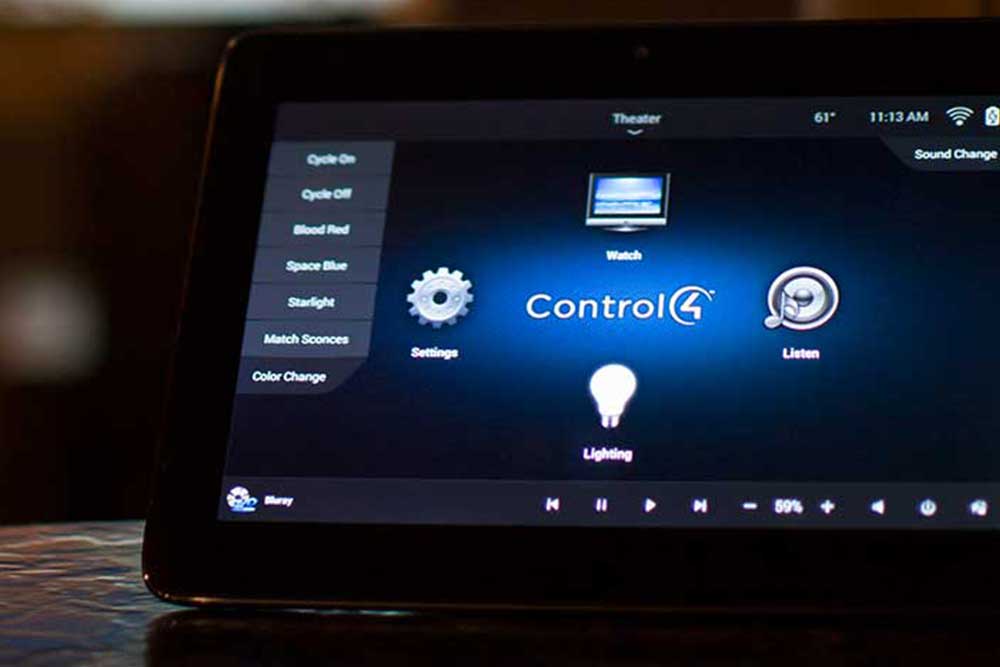 Senior Control
Universal remotes are not all created equally. In fact, many home control systems are only as good as the people programing them. Our expert staff has years of experience going above and beyond to provide the easiest-to-use systems available today.  
A control system customized for a senior client's needs

One of our senior clients was in need of an easy to use system. Having to press three to four different buttons just to turn on the music was too much. We used our experience to create a single button press for each action. Now whether our client wants to turn on her favorite XM station or simply watch TV she only has one single press of a button.