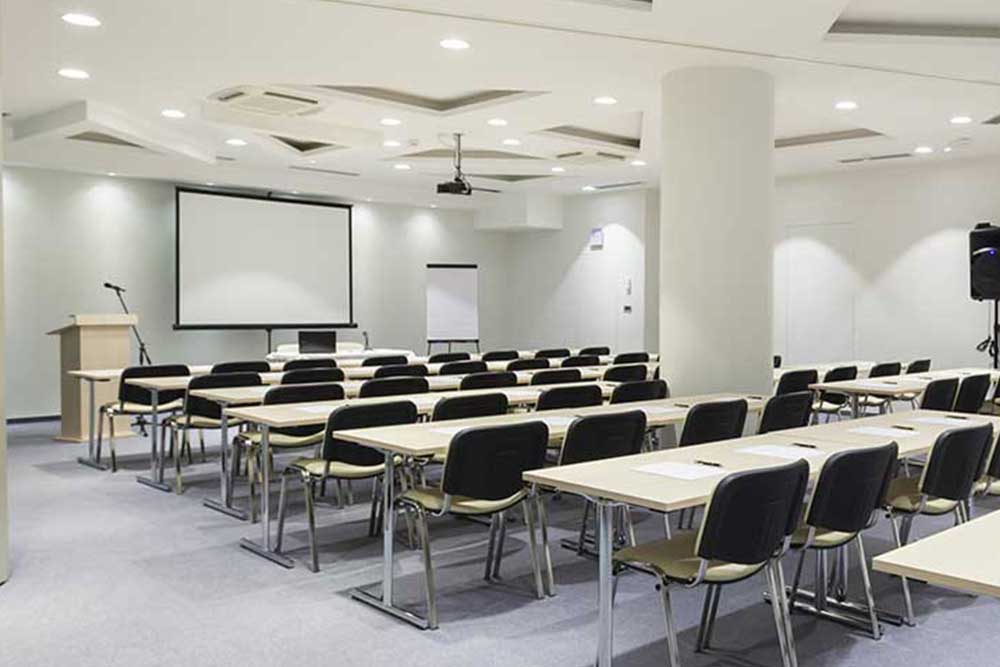 National Training Room
A commercial client of ours needed to transform part of their building into a training space for their national sales team and dealers. The area needed to be flexible in order to serve multiple purposes from training to events to meetings.
Our solution included a system with four projectors and two TVs. In order to keep the space clear, the projectors and screens were concealed in the ceiling when not in use. The speakers are also all hidden from view. A touch panel was installed in each of the areas to allow simple control of the room by even a non technical person. We allowed for the user to customize things such as default source or to add their own icons for favorite cable channels. Now no matter what the future needs are, there is a system that will be able to adapt to those needs.