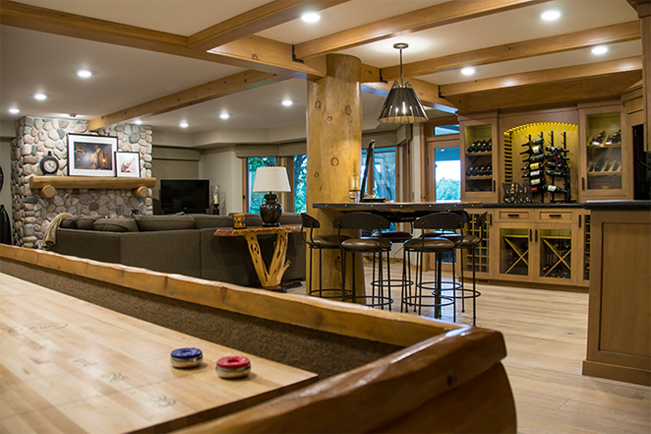 Lake Home
For many of our clients, family is paramount. When their kids or grandchildren visit, they want to create memories that will last. This was certainly true of our Lake House project.
Transforming a space into an inviting theatre
We worked closely with the builder and designer and were able to help transform part of the once cold and dark basement into a warm and inviting theater space. Before our work, the basement of the home was underutilized. Not only did we transform the space into an entertaining area, we also added function. Lighting control was added so the homeowners are able to turn off the basement lights from upstairs. This is now a space that the whole family can enjoy together.