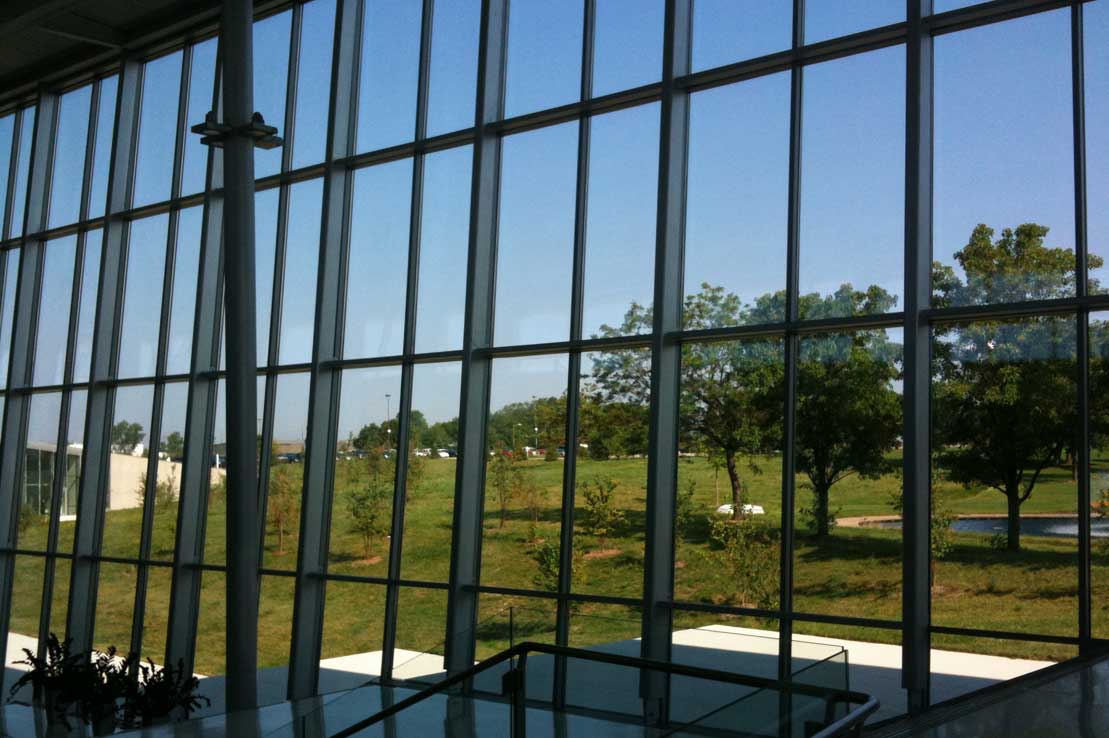 Global Headquarters
We were asked to provide motorized window treatments to a large commercial building. The headquarters for this large manufacturer had a great deal of glass to provide its employees with as much light as possible. Unfortunately, there are parts of the building where the light is too much at certain times of the day.
Both beautiful and functional building
We provided motorized shades that dropped down over 30 feet while maintaining the aesthetic of the building. When the sun is not a problem the shades can be adjusted from anywhere in the building through a simple web interface that provides the exact position of the shade as you are controlling it.